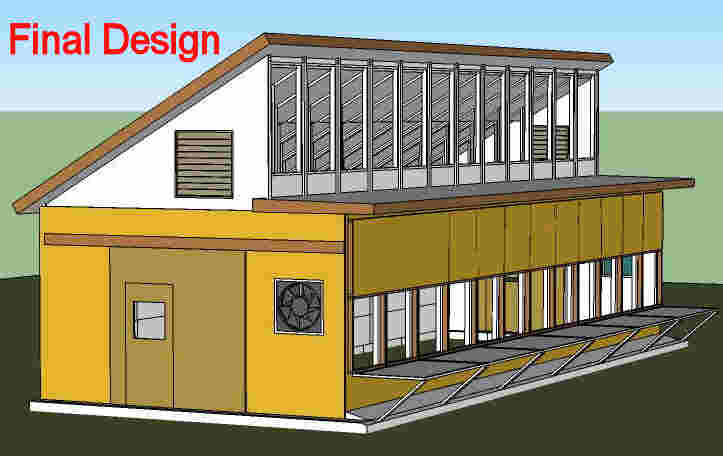 Green Greenhouses that Work!
Several years ago SBTcompleted the building and tracking the performance of a 1000 square foot research greenhouse that grows summer veggies in mid winter using only passive solar technology for heating and light. A few PV panels should yield net zero energy consumption over the year.
This success has sparked the design of a family of energy-efficient greenhouses for residential and commercial applications. We welcome feedback and suggestions from all—especially adventurous pioneers interested in shortening the distance between food production and the table—while keeping carbon footprints and energy costs very small.
Here's the story…
Major Food Dilemma
Especially in winter, much of the food Americans eat comes from thousands of miles away, often by airplane. Food destined for such long journeys must be produced and containerized for travel, a process that favors neither excellence of taste nor quality of nutrition. It also raises costs.
Boulder County, home of Synergistic Building Technologies, has a number of farms, many of which specialize in raising organic vegetables. Yet less than three percent of the food consumed in the Boulder area is grown in the county. Accordingly, an enormous amount of fossil fuel is used in getting food from remote fields to our tables. A gallon of jet fuel or gasoline that costs $3 is the energy equivalent of about two person months of labor.
The alternative is to produce food in cold months in greenhouses. Unhappily, most conventional greenhouses use large quantities of non-renewable energy to keep their soil sufficiently warm for food production. Propane costs even more than gasoline or jet fuel; all come from crude oil that's in increasingly short supply. Even with supplemental heat, growth in most greenhouses requires electric lighting to supplement natural light during the short days of winter. Electricity is more costly than propane and frequently requires the burning of coal.
Thus, fossil fuels can be used for flying food over long distances or for keeping inefficient greenhouses with enough light and heat to support growth. Neither option is consistent with long-term sustainability.
Whence, a key question: Is it possible to raise high-quality summer veggies all year around in greenhouses whose carbon footprint is tiny? Our recent research shows that the answer is a resounding YES!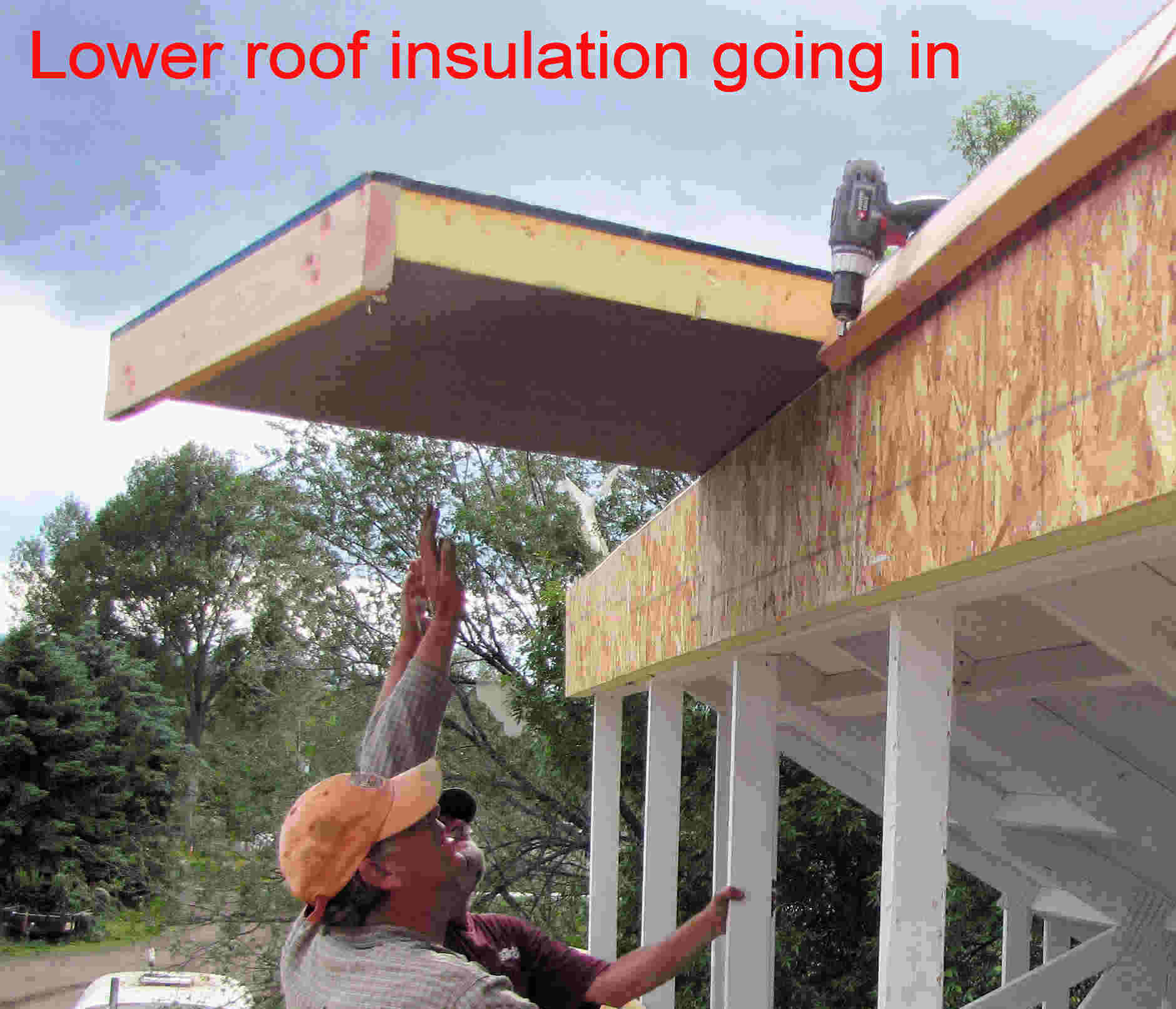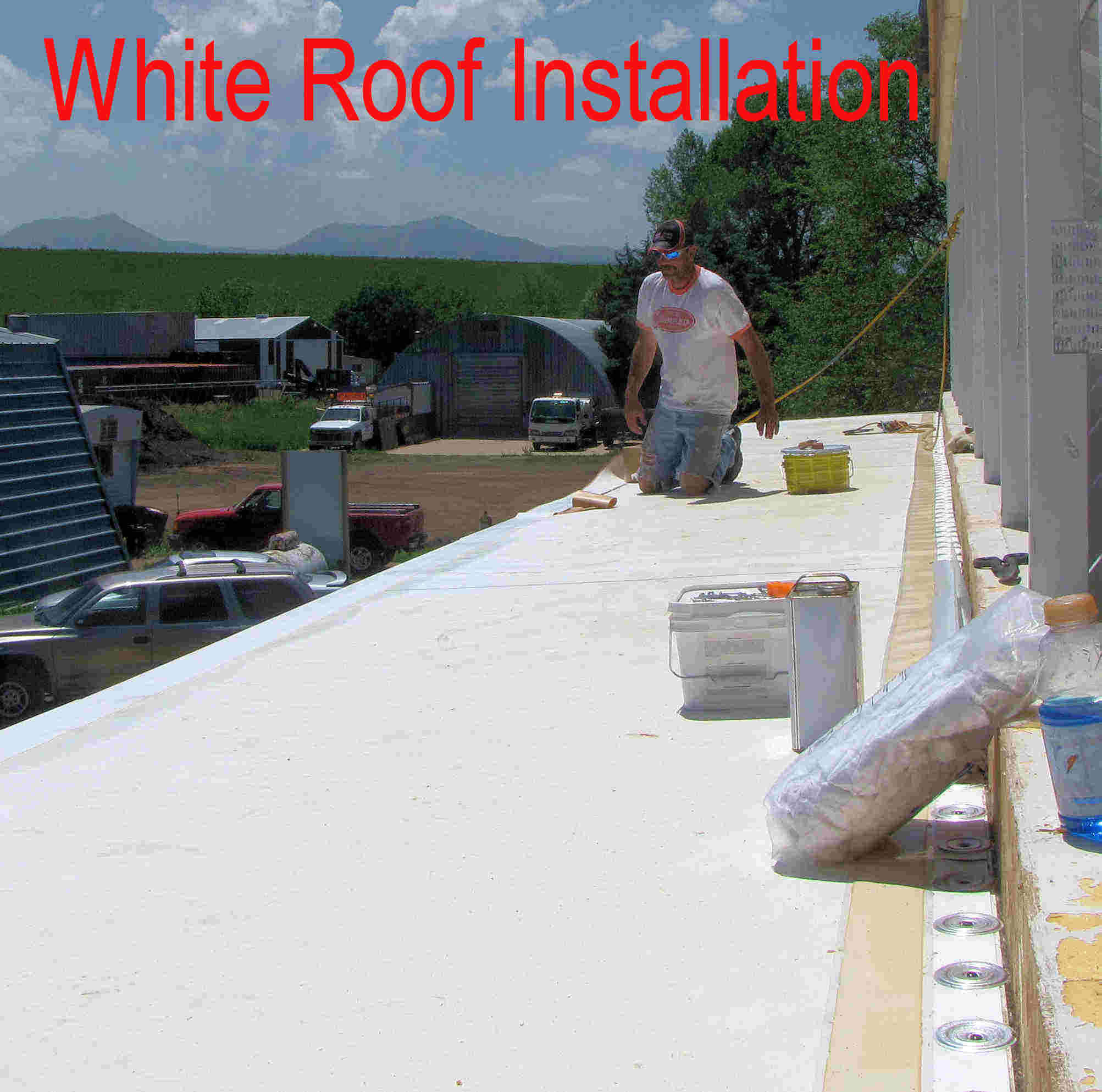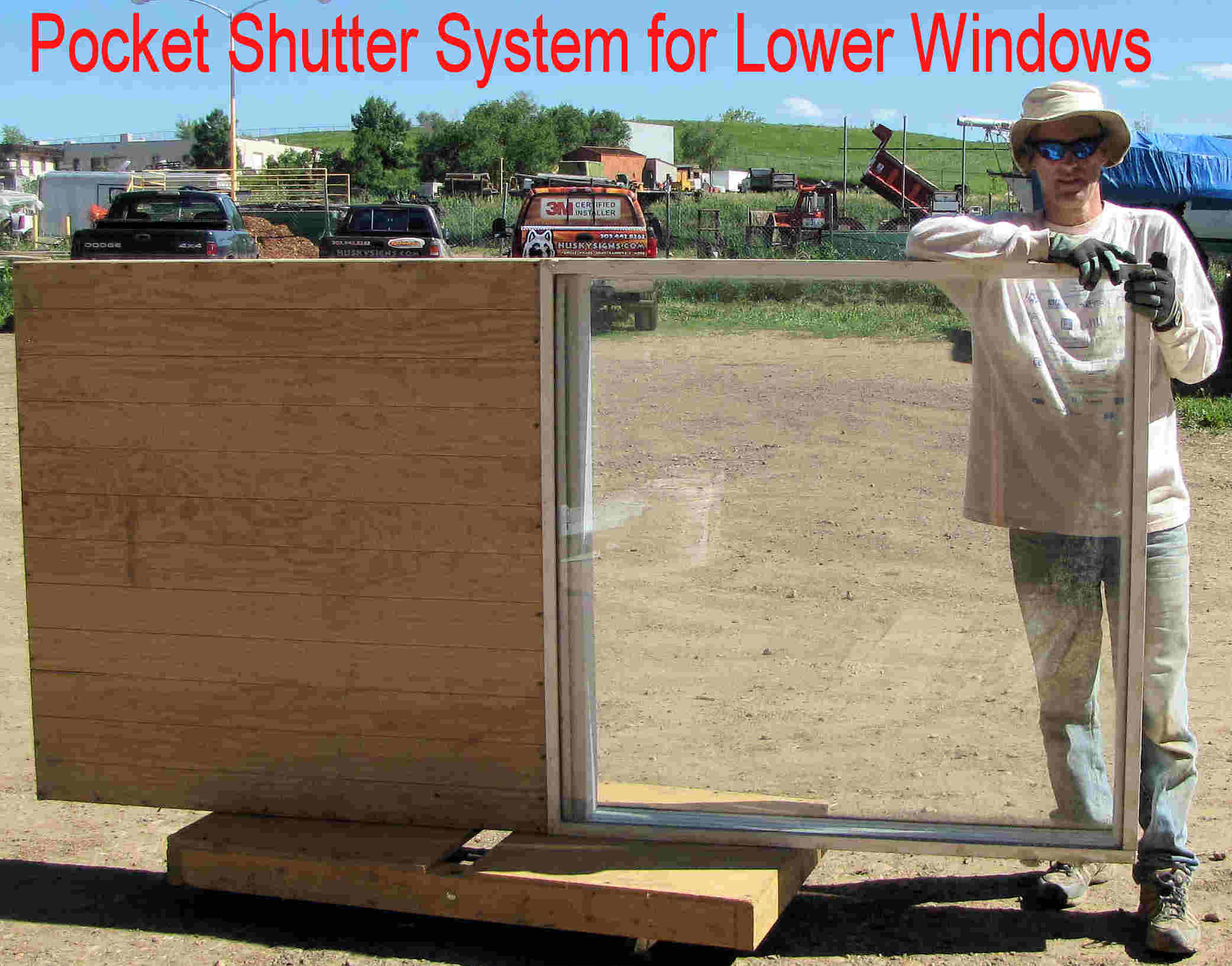 Research findings
With a grant from the Colorado Department of Agriculture's Advancing Colorado's Renewable Energy (ACRE) Program we started work on the research greenhouse project in March, 2008.
The central idea involved applying a number of principles of sound building science, adding a few twists of our own and integrating the results. We included heavy perimeter, wall, and roof insulation, several varieties of thermal mass, automated insulating shutters, high solar heat gain glazing, four strategies for ventilation and cooling, techniques for directing solar light and heat to maximize growth, and electronic controls of our own design. Only passive solar energy is used to supply light and heat for the greenhouse.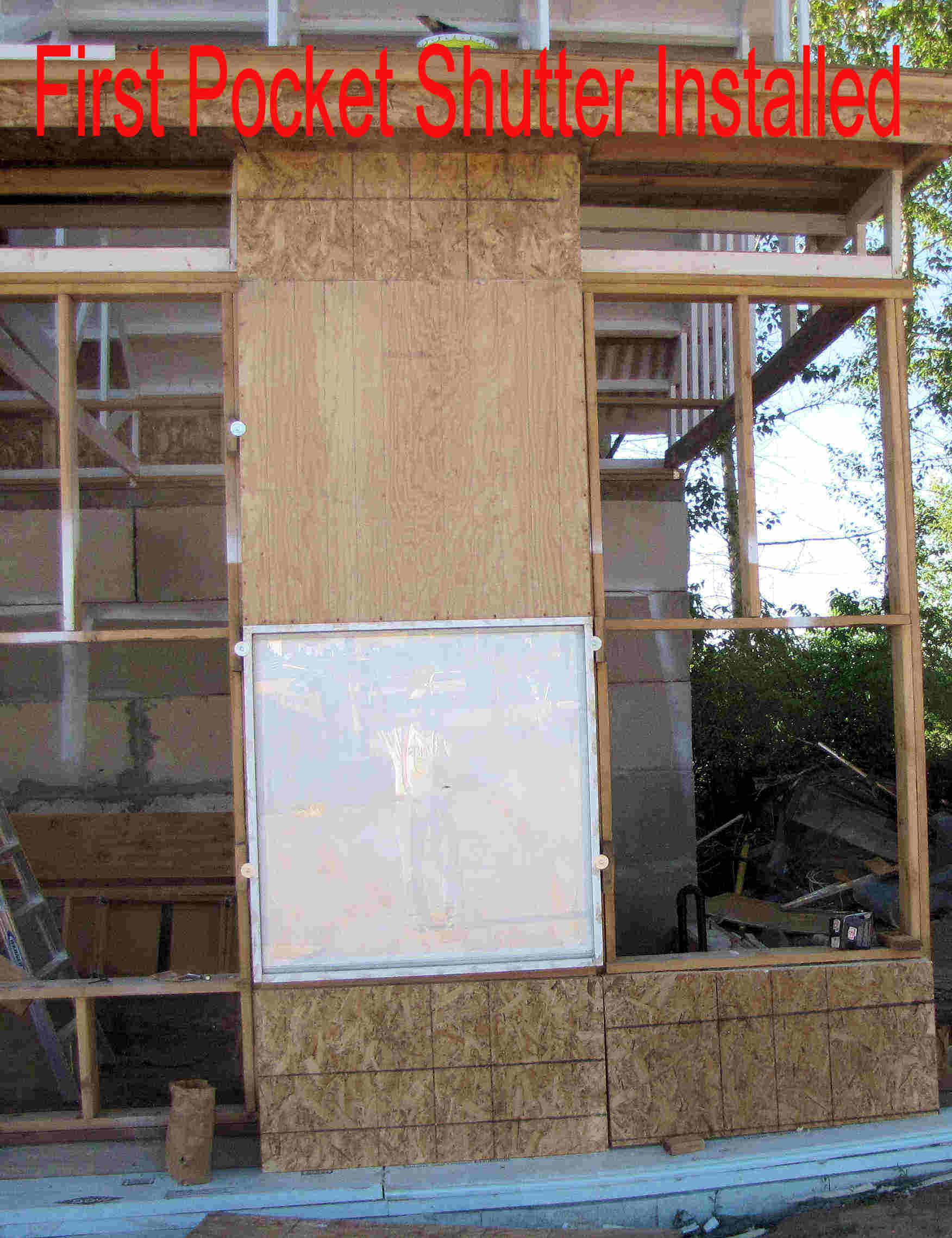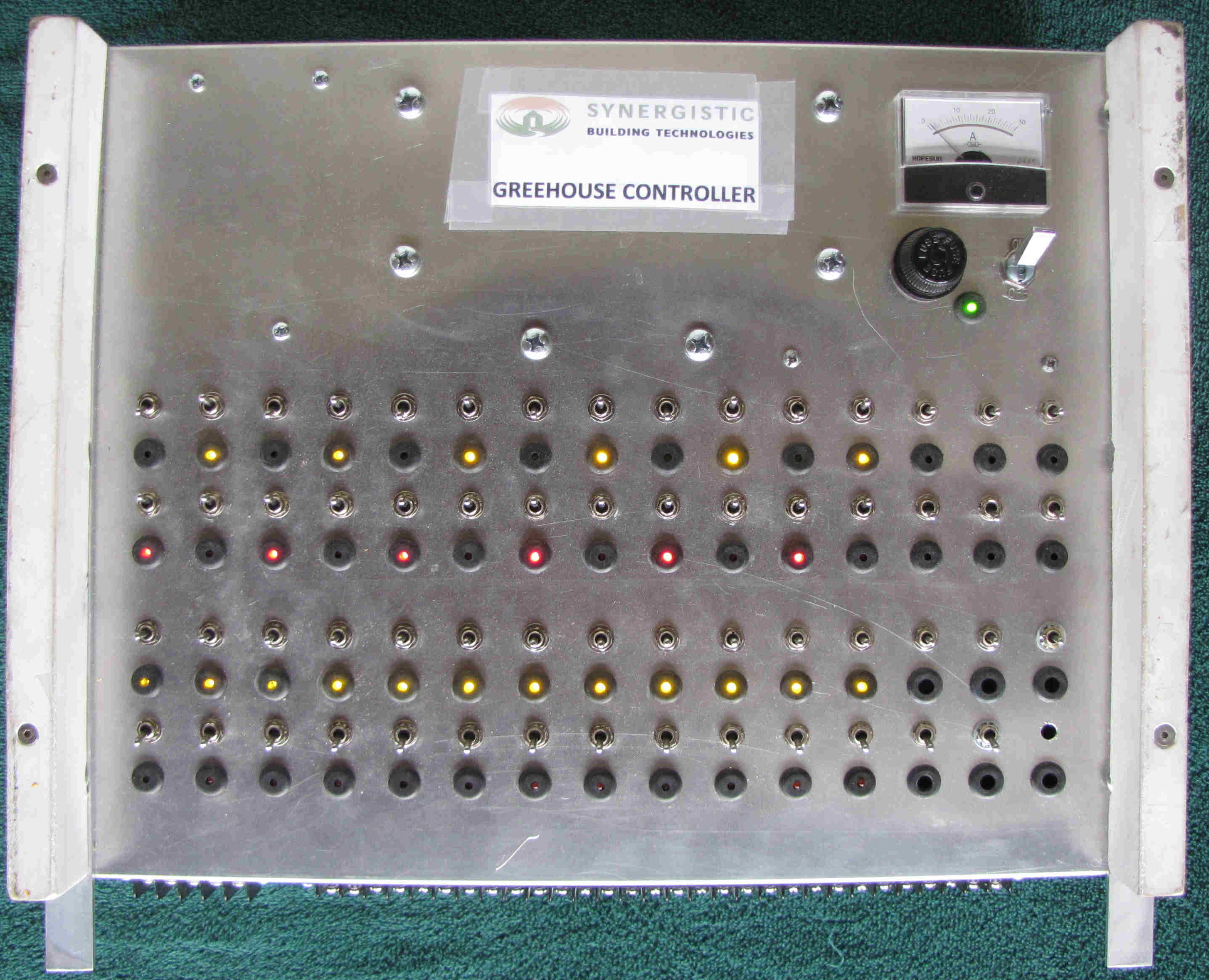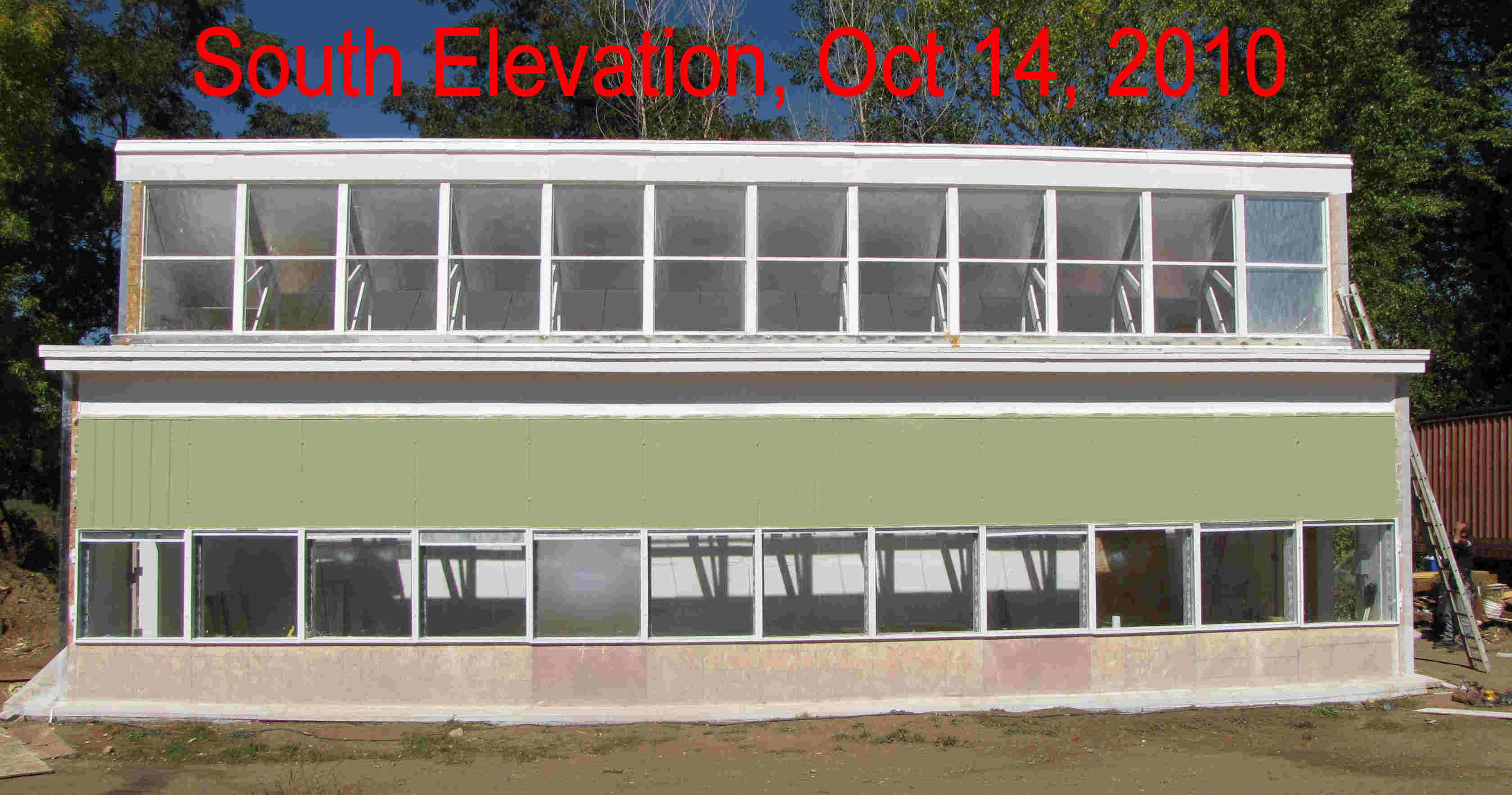 Seeds planted on Thanksgiving, a month shy of the shortest day of the year, are produced twelve varieties of summer veggies faster than under optimal summertime conditions. Tomatoes whose seeds were planted on Thanksgiving had vines nine feet high 92 days later.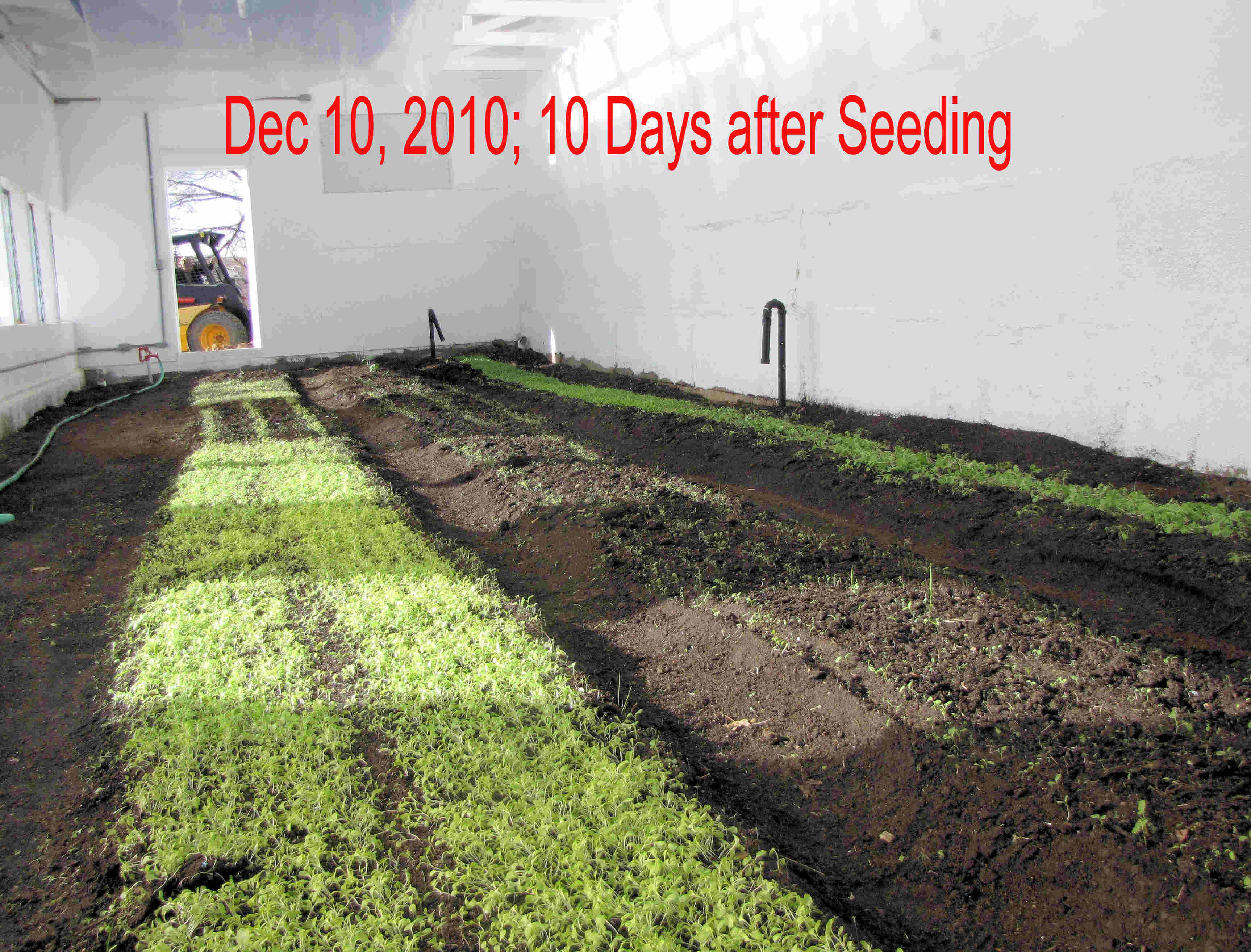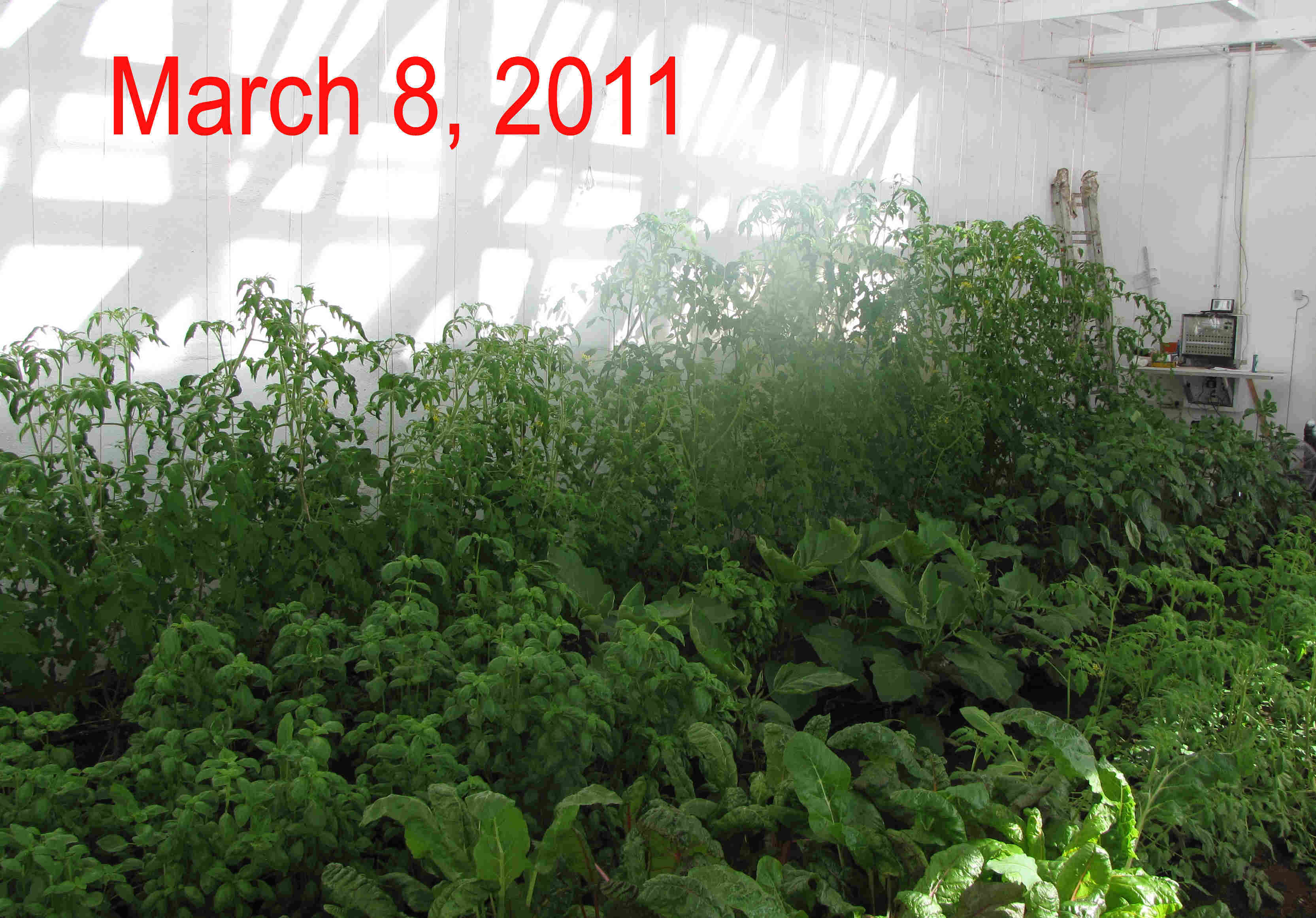 Sensors in and around the research greenhouse measure solar light, temperature, and humidity at 15 minute intervals. Temperatures have never dropped below 48F in the research greenhouse over the winter of 2010-11. On a night when the outside air temperature dropped to -18F, the greenhouse air temperature dropped to 50F, while the soil temperature dropped to 58F. Six hours later the air temperature in the research greenhouse was at 84F, soil at 68F. Air temperatures in the greenhouse averaged 64F in December and January; the high was 92F. Soil temperatures 2.5 inches below grade average 62F and vary at most 6F from the average.
We also monitored similar parameter at nearby high-tunnel greenhouse (hoop house) of similar footprint and orientation The hoop house frequently freezes.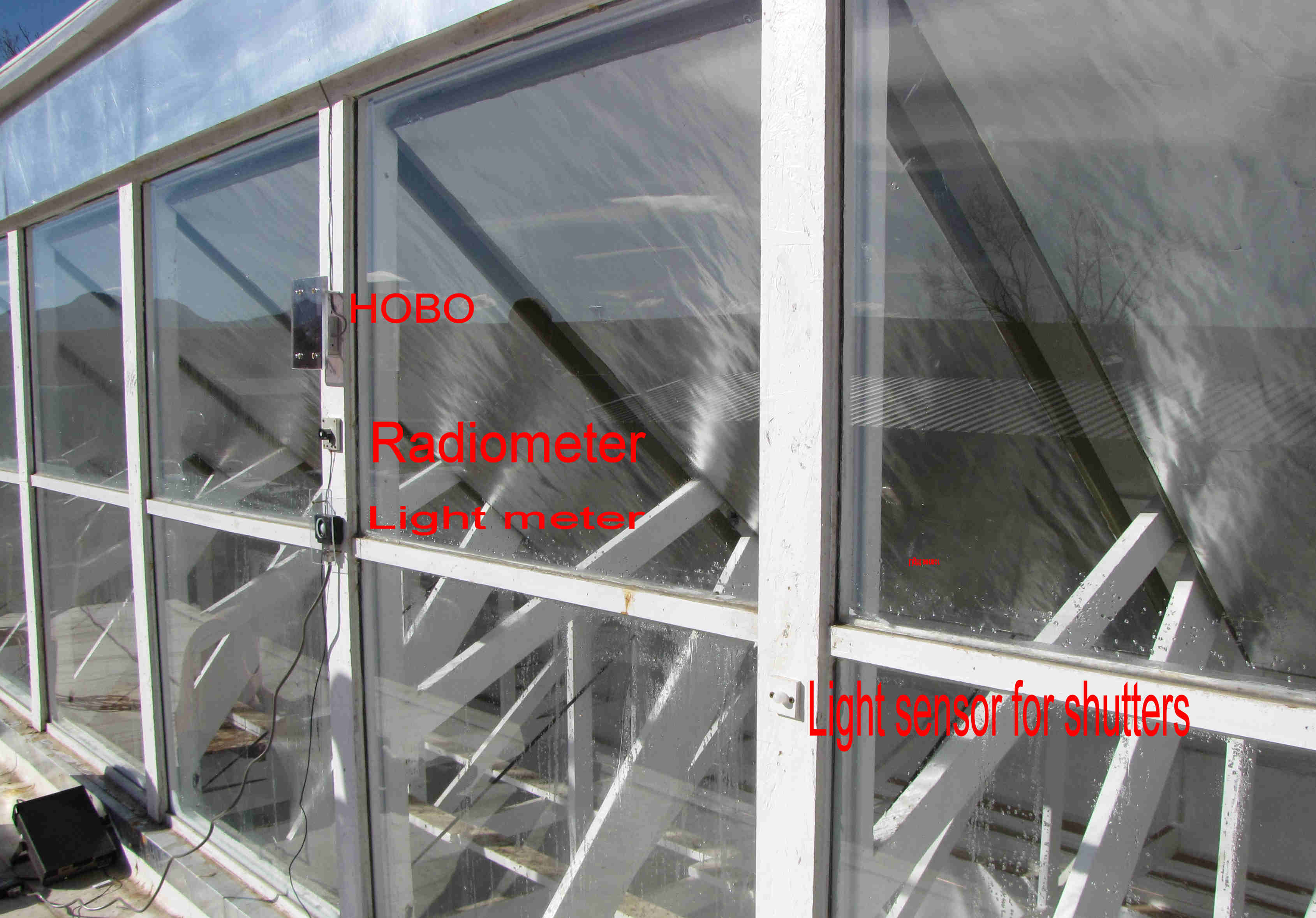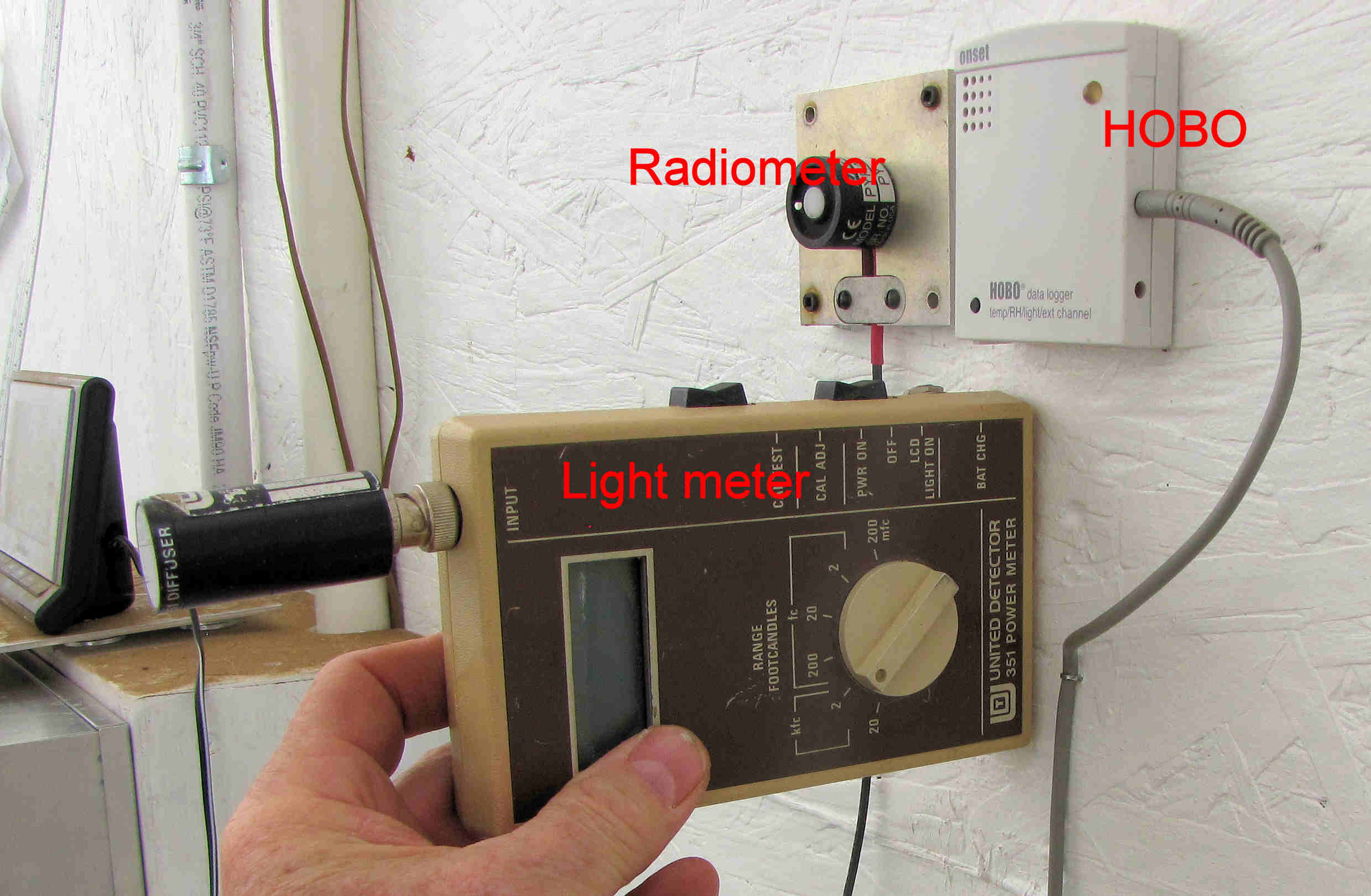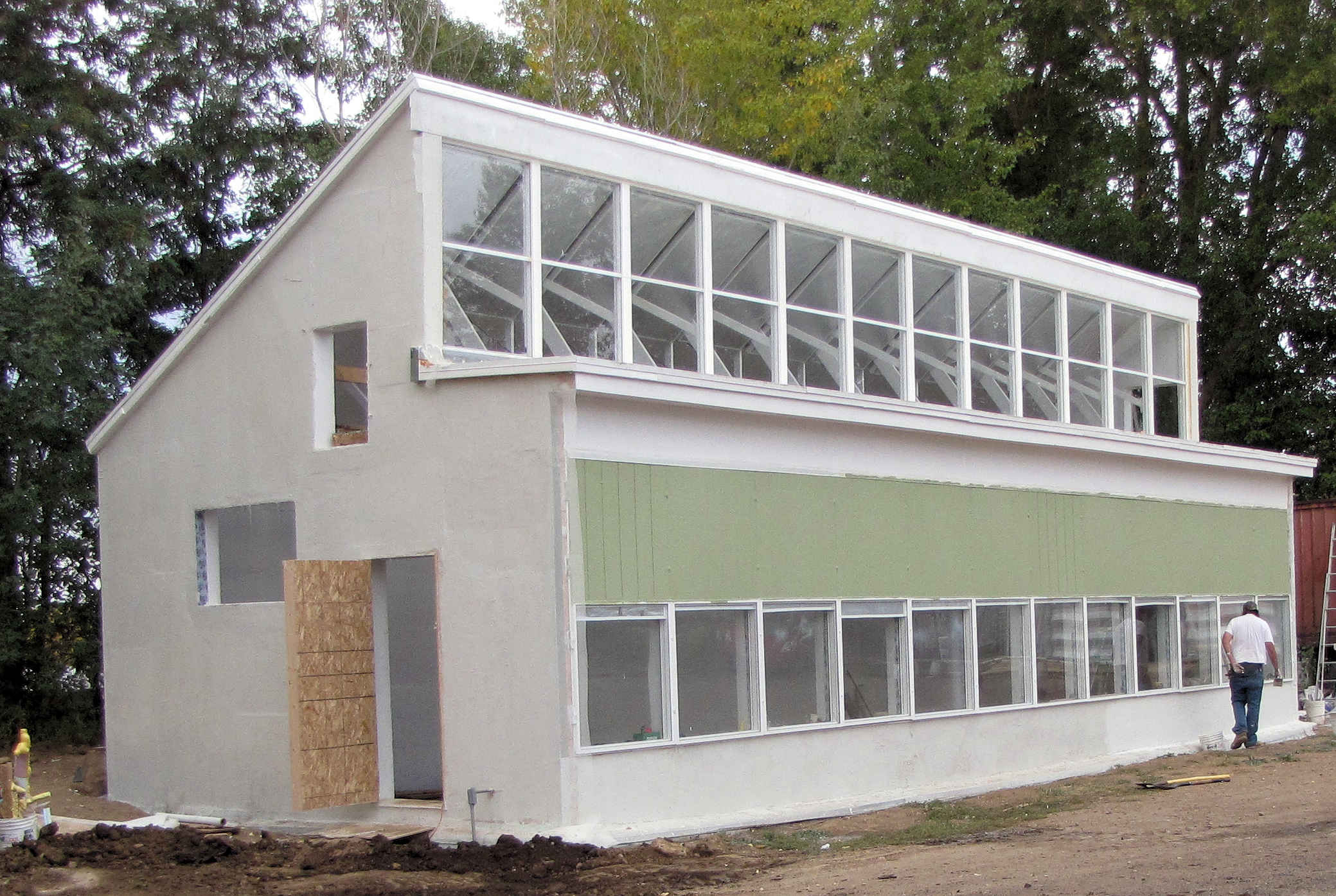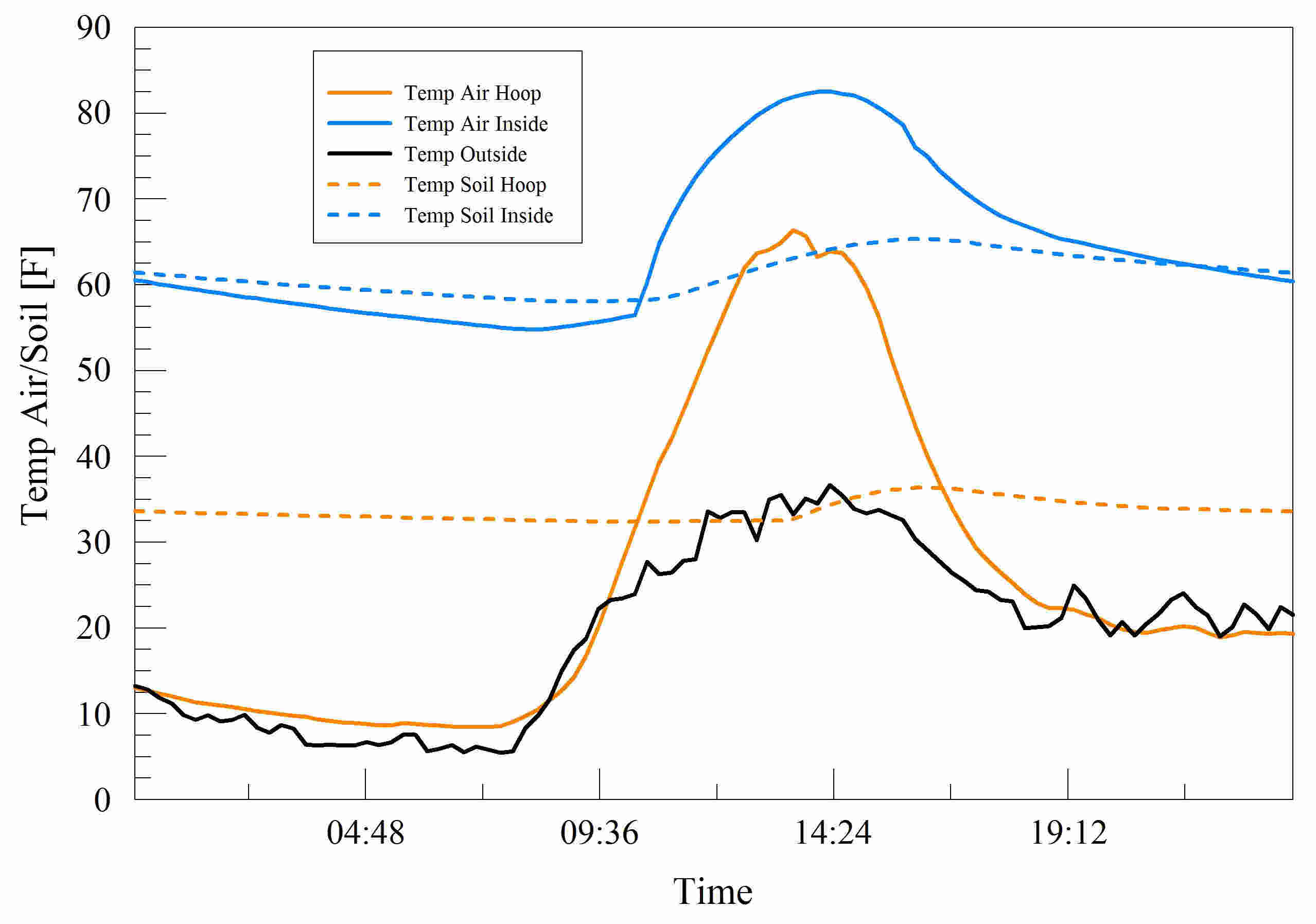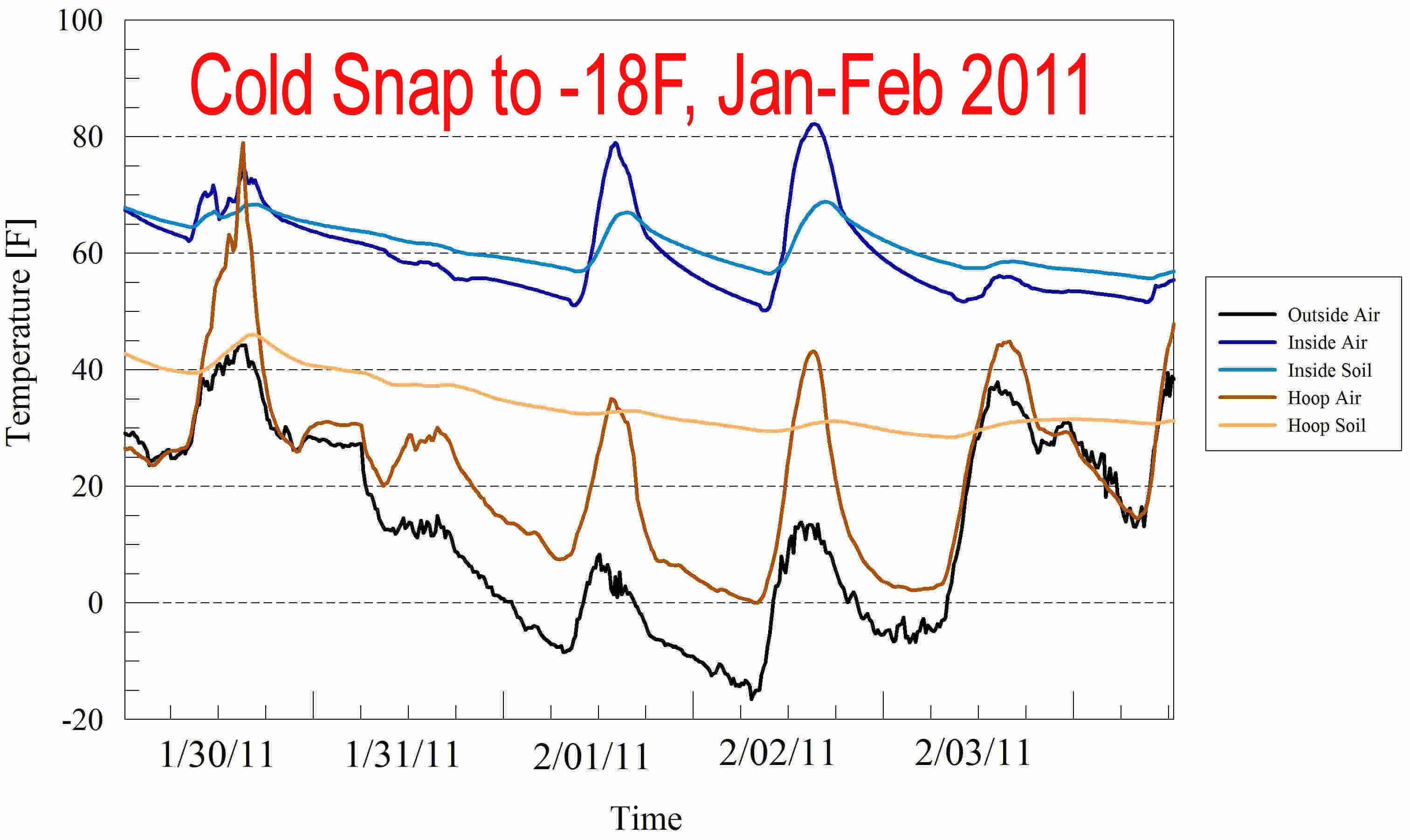 Next Steps
Given these encouraging results, it is high time to figure out how to raise excellent organic food all year around while maintaining a carbon footprint that's an order of magnitude smaller than what conventional wisdom deems possible.

We now understand most of the key principles in energy-efficient greenhouse design and how to apply them. Further, we have learned what works—and a good deal more about what doesn't. Both are useful.
The question now is how best to apply this practical wisdom and figure out how to fabricate excellent greenhouses capable of efficient production of good food over the long term? Seeing tomatoes and other "summer" veggies growing like crazy in an 80 degree F greenhouse when it's 20F outside reminds us that the task is fully worthy of pursuit.
More recent work has resulted in a new generation of greenhouses ranging from 200 to 10,000 square feet as well as moveable insulation and fenestration systems that are unique and especially functional. Please get in touch with us if you are interested in pursuing these pioneering developments.

We guarantee adventure—and expect success!


If you are interested in a greenhouse for yourself, please contact us.